RSMI Africa
The Beginning
The international ministry of Risen Scepter found its beginning in the nation of Kenya in 2009. Previous to that RSMI had planted a small fellowship of believers in the US. This church, Risen Scepter Christian Fellowship, was founded in the year 2000 through the vision of Gary Earls, believing that many in the body of Christ today had a desire to become more fully trained in the word of God, and following that, given opportunity to fulfill their calls.




The Vision to Train
This conviction and mandate to train, which is the second point of RSMI Mission Statement, came at the urging of the Lord, through much prayer, and the observation that a significant amount of today's teaching was far below the standard that God desired for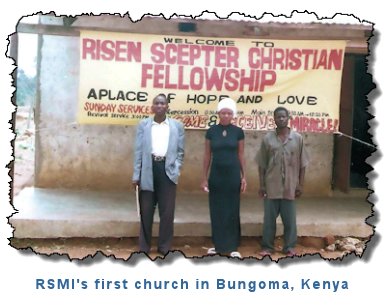 His people. It became apparent that this level of training would not equip the ones that the Lord had given His life for.
Yet in 2009 Risen Scepter established its first church in Africa, in the nation of Kenya. This humble beginning just a short time ago has led to a network of churches across that nation as well as other fellowships in Uganda, Burundi, and Tanzania.




Touching the Lives of Children and Families


Along the ministry through our churches in Africa, Risen Scepter Ministries International also affects and transforms the lives of children through the Excellent Care Centre School in the Mathare, Nairobi slum, under Freedom International, our family ministry. This school currently serves over 800 orphans and disadvantaged children, bringing them not only an education, but trains them holistically. This means that it is our intent to minister to these young ones in every area of their existence to bring wholeness and transformation through our School and Orphans initiative and our One Child at a Time Program. Additionally, RSMI does work in Nakuru, Kenya through an orphanage and school in that community, a private Christian school in Amani, Kenya, and a private Christian school in rural Uganda.

Equipping and Supporting the Pastors of Africa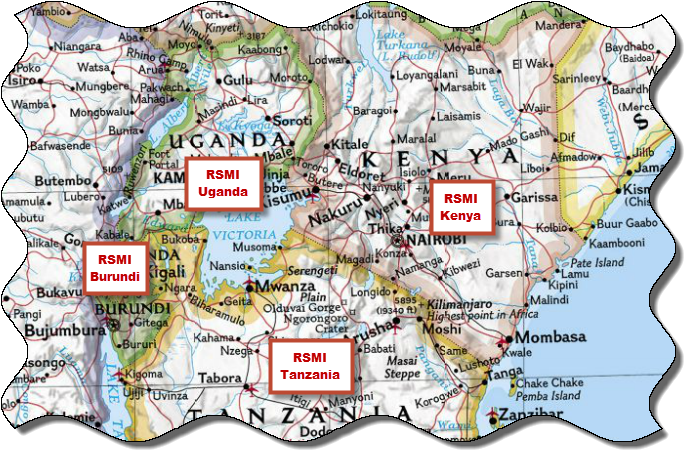 Furthermore, Risen Scepter opened the RSMI Training Center for Biblical Education in Kyone, Mwingi, Kenya in 2011 and is making preparations for schools in the areas of Bungoma, and Homa Bay, Kenya as well. Along with this training RSMI endeavors to bring physical and emotional support to pastors in Africa through the Adopt-A-Pastor Program so that they are encouraged in their calls and are able to continue, not lacking the basic necessities to sustain themselves or their families.
The vision that the Lord has given us is great; to establish Training Centers in Africa, and from there to the four corners of the earth.
May this equipping process go forth to the establishment of the kingdom and the manifest glory of God.


For Christ's Crown and Covenant
The RSMI Family of Ministries





Contact us here for more information.