Discover
Agreement and Unity
It is so important that we understand who is it that we align ourselves with (Amos 3:3). What is their foundation and what do they declare? Here you will have the opportunity to get to know RSMI and from that hopefully we will find unity in the Holy Spirit (Eph 4:3).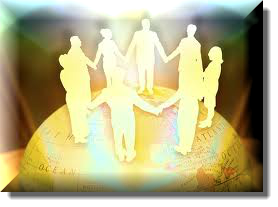 There is no greater expression of the Kingdom of God, apart from the Son whom He sent, than the unity of those He called.




The ultimate expression of this unity will be seen at the resurrection of the Church at the coming of the King. So for now it will have to do that we come to a place of unity in the bond of peace by those foundational tenets that we hold as His truth together.
How is Unity Obtained?
Traditionally the Church has done this finding its unity in the teaching of the Apostles (Apostolic Doctrine) and the Church creeds. These among other elements were determined to be the rule, or measure of our faith. One important measure is a Statement of Faith. Along with this, to understand who we are as a ministry the Vision and Mission Statement are also important. It is the vision that drives us and the mission statement and statement of faith that keeps us in line with the Lord's kingdom purpose.
If you are a pastor or ministry in a developing nation interested in being part of RSMI you should also take a more detailed look into us by reading the following RSMI

Foundational Documents

page.


For Christ's Crown and Covenant
The RSMI Family of Ministries
Contact us here for more information.